Your personalized
Christmas gift
IN PRINTING AND EMBROIDERY
CUSTOM NOW
Trier par
---
Vous avez vu 20 produits sur un total de 59 produits
Ce qu'en pensent nos clients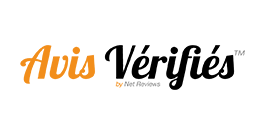 Tunetoo
Le 17/08/2022 par Matthias M
suite à une expérience du 31/07/2022
5 / 5
"Livraison rapide. Casquette brodée conforme à la demande. Parfait!"
Le 17/08/2022 par Paul R
suite à une expérience du 28/07/2022
5 / 5
"je recommande très facile. Prix raisonnable."
Le 17/08/2022 par LAMENDIN L
suite à une expérience du 01/08/2022
5 / 5
"Correspond bien aux articles du site"
Le 17/08/2022 par Daniel L
suite à une expérience du 27/07/2022
Christmas gifts: Discover all our gift ideas for Christmas 2020
Find our selection of objects and textiles to personalize for your Christmas gifts.

This year, you want to mark the occasion by offering an original gift but which will correspond to the person? Thanks to our large selection of clothes, accessories and items to personalize, you have the opportunity to spoil your loved ones for Christmas. For this we find you throughout the year the best gift ideas and improve our catalog to meet your expectations as closely as possible.

Many patterns are available in our design bank to help you personalize your Christmas gift. This year, offer your family and friends personalized and original Christmas gifts that neither you nor they would have thought of.