Your custom
Chair
IN PRINT AND EMBROIDERY
Catalogue
▸ Clothing
T-shirt
Polo
Apron
Sweatshirt
Shirt
Bathrobe
Coat
Bomber Jacket
Shorts
Underpant
Bib
Pants
Baby bodysuit
Loop Embroidery
▸ Accessories
Cap
Beanie
Bucket hat
Mask
Bandanna
Bag
▸ Objects
Phone cases
Puzzle
Chair
Teddy bear
Plush Toy
Mousepad
Keychain
Bookmark
▸ Tableware
▸ Linen house
▸ Decorations
Painting
Pillow
Christmas Ball
Clock
▸ Gift ideas
Christmas Gifts
Valentine's Day gifts
Mother's Day Gifts
Father's Day Gifts
Sort by
You did see 1 products out of a total of 1 products
Ce qu'en pensent nos clients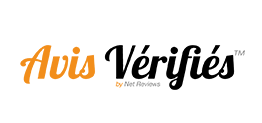 Tunetoo
5 / 5
"Commande reçue très rapidement, la veste est du plus bel effet et taille très bien. Je suis ravi de mon achat, je recommande"
Le 30/11/2023 par Mathias D
suite à une expérience du 18/11/2023
5 / 5
"facile à manipuler peut-etre un peut-être sans la fibre mais excellent visuel"
Le 28/11/2023 par leon a
suite à une expérience du 12/11/2023
5 / 5
"très satisfaite de mon achat personnalisé"
Le 28/11/2023 par Aurore L
suite à une expérience du 17/11/2023
5 / 5
"Grand choix de broderies et de vêtements C'est assez facile de mettre les dessins et écritures où on le souhaite"
Le 27/11/2023 par SABINE P
suite à une expérience du 14/11/2023
The personalized chair: why is it so fashionable?
An everyday item that furnish our living room and bedrooms, this chair comes in many shapes, colors, styles, and materials. Ideally it should measure 4 feet because that allows you to sit comfortably, we discovered this while some creators overflow with imagination and create very original models.
Beyond having to be comfortable, the search for a chair that stands out among the others and combines with the decoration of our interior design is essential.

That is why personalizing your chair with embroidery or prints is becoming so popular.
Real unique model, your personalized chair will be your own creation adapted to the room to which it is dedicated but especially to the person for whom it is intended.

The personalized chair is the trendy gift of the moment, it will stand out from the mass.
Custom chair ideas:
To help you customize a chair, here are some decorating ideas to make on our customization platform.

- The Name on the chair:
The chair embroidered with a name is fit for a movie star. In our range of customizable chairs, the director's chair with wooden legs and its inimitable style is the essential complement of the Hollywood stars. Every great star should have their customized chair with their own name and in Tunetoo you can make that dream come true.

- The fun chair:
A humorous message, a joke, an anecdote, a ridiculous nickname, an unconventional image, a photomontage? If you have any of these things, you have almost the essentials to compose and create a fun chair.
Imagine for the birthday of a friend or loved one, the gift that will make people smile by having an embroidered and printed throne for the king or queen of the party.

- The photo chair:
Do you want the photo of your pet, trip or family to be printed on an original canvas?
Choose from our range of chairs, the model you like the most and print your photo. It is a gift idea for grandparents and grandmothers party that will stand out from others for its unique and cute character.

- Duo of wedding chairs:
For your wedding, customize the bride and groom's chair. You can print the text on the chairs: Mrs. and Mr. with the last name or just the word: Yes! You have plenty of possibilities to fine-tune the chairs of the newlyweds and create a unique wedding gift.
The personalized chairs are a decoration idea for a very original but above all unique wedding.

- The original accent chair:
Do you have the idea of a special chair that goes with the decoration of your living room but you can't find the perfect pattern for it? Customizing your chair online is the perfect option for that.
You can choose between a range of patterns or create your own designs, you will have a many options to help you in your project.

- The superhero children's chair:
To decorate your child's room while making him happy, a chair printed with his favorite heroine or hero is a great idea. Much more than a traditional and boring chair, the children's chair personalized with their name and a character will fill your child with happiness.

- The cute baby chair:
The personalized baby chair with the name of the end of the cabbage and a cute pattern like a bear, a giraffe, a unicorn or a small dog is a cuteness without a doubt.
The baby will be cozy, well settled in his little personalized throne just for him. You will melt at this vision of love.
How to personalize a chair with embroidery and printing?
By choosing to personalize your chair, you are inventing yourself as a furniture designer. But the simplified version of the profession.
You create your chair online with our customization tuner and we take care of the rest.
Choose the model of your chair from our range of chairs and armchairs to customize and in the dedicated area, add text, a pattern, then select your marking technique. Everything is easily done online, we have created an intuitive tool that will allow you to visualize your creation before placing the order.
The cute personalized wooden chair in France:
All chairs are printed and embroidered in our Bordelais workshop.

Each chair you order is personalized with your designs and then assembled in our workshop near Bordeaux.
Ordering a chair to personalize at Tunetoo means trusting in French know-how and the great experience of our teams.

All embroidered and printed chairs are checked before shipment by our quality department, which verifies that each point of the specifications has been respected.

Tunetoo makes sure to work with environmentally friendly inks and solvents to deliver quality printing.
The personalized baby chair for a successful birth gift:
To decorate your little one's room, you can embroider an armchair with his name and date of birth. A great idea for a unique and original birth or birthday gift for little stars!
A quality baby chair embroidered and printed in France.
How to personalize your chair ?
01.

Select one

Select one in your chosen model and color or go directly to our creation platform.

02.

Add your text

Add your text by clicking on the button "Text". You can change the size, font and color or even move them on another chair you prefered.
03.

Select the marking process

Finally you select the marking process you want : embroidery, printing, flex & flock.

04.

Upload a logo, an image

Upload a logo, an image, or just choose one from our gallery of designs. Click "upload your image" or " add a pattern". You can combine both patterns, text and pictures on the same chair.
For more information, follow the details of our personalisation steps to create your chair as it should !
Design custom chair now
Need large quantity with a significant discount?
At Tunetoo, we are willing to offer the best quality of custom products in embroidery and printing. That is why, all of our marking technics and process of our personalised chair are fully controlled right inside our workshop Tunetoo. That allows us to have the best expertise and handmade controle and finishes on embroidery, print, flex and flock. In our workshop, we have the technical capacity and expertise to meet your demand of 1 to thousands of products within just few days waiting and with very competitive prices.
%
Need large quantity with a significant discount?
Price decreases from 2 items and up to 75% savings.
Tunetoo offers you a creative platfom for custom clothing and accessories in quality embroidery and printing. Its user-friendly platform personalise your ideas and clothes the way you want it. In our workshop, we have the technical capacity and expertise to meet your demand of 1 to thousands of products within just few days waiting and with very competitive prices.
Quotation for t-shirts