Your personalized
Christmas gift
IN PRINTING AND EMBROIDERY
Catalogue
▸ Clothing
T-shirt
Polo
Apron
Sweatshirt
Shirt
Bathrobe
Coat
Bomber Jacket
Shorts
Underpant
Bib
Pants
Baby bodysuit
Loop Embroidery
▸ Accessories
Cap
Beanie
Bucket hat
Mask
Bandanna
Bag
▸ Objects
Phone cases
Puzzle
Chair
Teddy bear
Plush Toy
Mousepad
Keychain
Bookmark
▸ Tableware
▸ Linen house
▸ Decorations
Painting
Pillow
Christmas Ball
Clock
▸ Gift ideas
Christmas Gifts
Valentine's Day gifts
Mother's Day Gifts
Father's Day Gifts
Sort by
You did see 18 products out of a total of 18 products
Ce qu'en pensent nos clients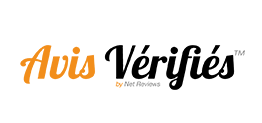 Tunetoo
5 / 5
"Commande reçue très rapidement, la veste est du plus bel effet et taille très bien. Je suis ravi de mon achat, je recommande"
Le 30/11/2023 par Mathias D
suite à une expérience du 18/11/2023
5 / 5
"facile à manipuler peut-etre un peut-être sans la fibre mais excellent visuel"
Le 28/11/2023 par leon a
suite à une expérience du 12/11/2023
5 / 5
"très satisfaite de mon achat personnalisé"
Le 28/11/2023 par Aurore L
suite à une expérience du 17/11/2023
5 / 5
"Grand choix de broderies et de vêtements C'est assez facile de mettre les dessins et écritures où on le souhaite"
Le 27/11/2023 par SABINE P
suite à une expérience du 14/11/2023
Christmas gifts: Discover all our gift ideas for Christmas 2020
Find our selection of objects and textiles to personalize for your Christmas gifts.

This year, you want to mark the occasion by offering an original gift but which will correspond to the person? Thanks to our large selection of clothes, accessories and items to personalize, you have the opportunity to spoil your loved ones for Christmas. For this we find you throughout the year the best gift ideas and improve our catalog to meet your expectations as closely as possible.

Many patterns are available in our design bank to help you personalize your Christmas gift. This year, offer your family and friends personalized and original Christmas gifts that neither you nor they would have thought of.