Your custom
Bookmark
IN PRINT AND EMBROIDERY
Catalogue
▸ Clothing
T-shirt
Polo
Apron
Sweatshirt
Shirt
Bathrobe
Coat
Bomber Jacket
Shorts
Underpant
Bib
Pants
Baby bodysuit
Loop Embroidery
▸ Accessories
Cap
Beanie
Bucket hat
Mask
Bandanna
Bag
▸ Objects
Phone cases
Puzzle
Chair
Teddy bear
Plush Toy
Mousepad
Keychain
Bookmark
▸ Tableware
▸ Linen house
▸ Decorations
Painting
Pillow
Christmas Ball
Clock
▸ Gift ideas
Christmas Gifts
Valentine's Day gifts
Mother's Day Gifts
Father's Day Gifts
Sort by
You did see 1 products out of a total of 1 products
Ce qu'en pensent nos clients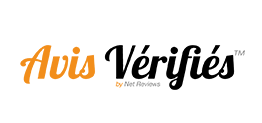 Tunetoo
5 / 5
"Commande reçue très rapidement, la veste est du plus bel effet et taille très bien. Je suis ravi de mon achat, je recommande"
Le 30/11/2023 par Mathias D
suite à une expérience du 18/11/2023
5 / 5
"facile à manipuler peut-etre un peut-être sans la fibre mais excellent visuel"
Le 28/11/2023 par leon a
suite à une expérience du 12/11/2023
5 / 5
"très satisfaite de mon achat personnalisé"
Le 28/11/2023 par Aurore L
suite à une expérience du 17/11/2023
5 / 5
"Grand choix de broderies et de vêtements C'est assez facile de mettre les dessins et écritures où on le souhaite"
Le 27/11/2023 par SABINE P
suite à une expérience du 14/11/2023
01.

Select one

Select one in your chosen model and color or go directly to our creation platform.

02.

Add your text

Add your text by clicking on the button "Text". You can change the size, font and color or even move them on another bookmark you prefered.
03.

Select the marking process

Finally you select the marking process you want : embroidery, printing, flex & flock.

04.

Upload a logo, an image

Upload a logo, an image, or just choose one from our gallery of designs. Click "upload your image" or " add a pattern".
For more information, follow the details of our personalisation steps to create your tbookmark as it should!
Design custom t-shirt now
%
Need large quantity with a significant discount?
Price decreases from 2 items and up to 75% savings.
Tunetoo offers you a creative platfom for custom clothing and accessories in quality embroidery and printing. Its user-friendly platform personalise your ideas and clothes the way you want it. In our workshop, we have the technical capacity and expertise to meet your demand of 1 to thousands of products within just few days waiting and with very competitive prices.
Quotation for t-shirts