Your custom
Bookmark
IN PRINT AND EMBROIDERY
CUSTOM NOW
Trier par
Vous avez vu 1 produits sur un total de 1 produits
Ce qu'en pensent nos clients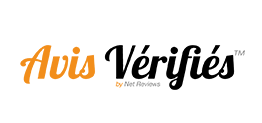 Tunetoo
5 / 5
"Le site est très pratique avec un large choix de produits. La possibilité de personnaliser à 100% son design et notamment sa broderie est un vrai plus. À cela s'ajoute un service client de qualité, avec des retours rapides et précis. J'avais passé command"
Le 21/06/2022 par Chloé S
suite à une expérience du 07/06/2022
5 / 5
"Site agréable et la navigation et simple. Beaucoup de choix en terme de suggestion et de dessins. Un site professionnel et de qualité."
Le 31/05/2022 par ludmilla B
suite à une expérience du 10/05/2022
5 / 5
"Interface claire et facile à utiliser. Des produits confectionnés en France. Super !"
Le 31/05/2022 par Celine B
suite à une expérience du 15/05/2022
Le 30/05/2022 par laure m
suite à une expérience du 27/04/2022
01.

Select one

Select one in your chosen model and color or go directly to our creation platform.

02.

Add your text

Add your text by clicking on the button "Text". You can change the size, font and color or even move them on another bookmark you prefered.
03.

Select the marking process

Finally you select the marking process you want : embroidery, printing, flex & flock.

04.

Upload a logo, an image

Upload a logo, an image, or just choose one from our gallery of designs. Click "upload your image" or " add a pattern".
For more information, follow the details of our personalisation steps to create your tbookmark as it should!
Design custom t-shirt now
%
Need large quantity with a significant discount?
Price decreases from 2 items and up to 75% savings.
Tunetoo offers you a creative platfom for custom clothing and accessories in quality embroidery and printing. Its user-friendly platform personalise your ideas and clothes the way you want it. In our workshop, we have the technical capacity and expertise to meet your demand of 1 to thousands of products within just few days waiting and with very competitive prices.
Quotation for t-shirts