Your custom
Keychain
IN PRINT AND EMBROIDERY
Catalogue
▸ Clothing
T-shirt
Polo
Apron
Sweatshirt
Shirt
Bathrobe
Coat
Bomber Jacket
Shorts
Underpant
Bib
Pants
Baby bodysuit
Loop Embroidery
▸ Accessories
Cap
Beanie
Bucket hat
Mask
Bandanna
Bag
Scarf
▸ Objects
Phone cases
Puzzle
Chair
Teddy bear
Plush Toy
Mousepad
Keychain
Bookmark
▸ Tableware
▸ Linen house
▸ Decorations
Painting
Pillow
Christmas Ball
Clock
▸ Gift ideas
Christmas Gifts
Valentine's Day gifts
Mother's Day Gifts
Father's Day Gifts
Sort by
You did see 4 products out of a total of 4 products
Ce qu'en pensent nos clients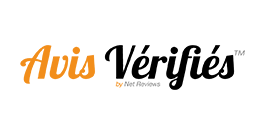 Tunetoo
Le 09/12/2023 par anonymous anonymous
suite à une expérience du 20/11/2023
5 / 5
"Commande reçue très rapidement, la veste est du plus bel effet et taille très bien. Je suis ravi de mon achat, je recommande"
Le 30/11/2023 par Mathias D
suite à une expérience du 18/11/2023
5 / 5
"facile à manipuler peut-etre un peut-être sans la fibre mais excellent visuel"
Le 28/11/2023 par leon a
suite à une expérience du 12/11/2023
5 / 5
"très satisfaite de mon achat personnalisé"
Le 28/11/2023 par Aurore L
suite à une expérience du 17/11/2023
The personalized keychain, an everyday object made unique:
Always useful, always at hand, a personalized photo keychain allows you to put a photo or your logo on the keychain of your choice.
Keep your loved ones in your pocket with a beautiful personalized keychain with a photo and/or text (message, name, quote, date, etc.). Discover our great offer of personalized keychains that will surprise your family.
Customizable keychain ideas:
Our range of custom keychains will allow you to find the model that you like the most and that perfectly matches your personalization ideas.
Here are some keychain ideas to offer or for your own enjoyment, available from our online customization tool.

Photo keychain:
Print your vacation memories, a family photo, or a photo of your pet on the photo keychain. You can take it anywhere and remember those good times as soon as you use your keys. A photo keychain is the ideal gift when you want to cheer someone up and show that you care for that person.
Stand out from the crowd and be original by printing your photos on different objects. Beyond the traditional paper to print your photos, the leather keychain stands out.

Advertising keychain:
The advertising keychain is an original and simple gift that will allow you to advertise your business effectively.
Add your company logo and name to an advertising keychain to provide excellent visibility for your brand throughout the year. The keychain is a promotional, personalized and low-cost item to give to your clients or prospects. Used multiple times a day, it increases the chances that your customers will reuse and keep this promotional gift.

Valentine keychain for your partner:
Do you want to celebrate the occasion by moving in together or offering your other half to live with you? Personalize a leather keychain with a love message, your phrase or a couple photo and create a romantic gift very easily.
It is also a very popular Valentine's gift because by having a photo of your partner printed on the keychain, you are sure that your other half will think of you as soon as you open your door.

Keychain with name:
Offer for a birthday or to delight a friend a keychain printed with their name. It is a unique and emotional gift that will always please. Easily add the name to the keychain with our online personalization tool. You can choose the color of the name and the font of the text to design a beautiful keychain with your name.

Birth Gift Keychain:
Are you looking for an original birth gift?
To make your gift a success, have the baby's name, date of birth, height and weight printed on the keychain. You can even add the baby's photo on the keychain.
Create a beautiful birth gift that will bring happiness every time the person looks at their keys.

Humor keychain:
For all the great jokers and lovers of good jokes, a printed keychain with a humorous phrase is what you are looking for! For a bachelor party, bridal shower, birthday, or for April Fools' Day, the humor keychain is sure to make people smile.
A host of humor-themed designs are available in our pattern bank to help you design the funniest keychain!

Family keychain:
A photo keychain is the ideal gift for a mom or dad who spends time away from their family, and who wants to keep a memory of their family before their eyes to fill the void.
01.

Select one

Select a keychain from our range, among several options of shapes, materials and colors.


02.

Add your text

Add text in the marked areas available for this purpose. You can also choose the font and color you want.
03.

Select the marking process

All keyrings are customizable thanks to the glossy satin print
Validate your order and your custom printed keychain will go into production.

04.

Upload a logo, an image

Upload one or more photos to create a photo montage, logo or choose one from our gallery of designs.
For more information, follow the details of our personalisation steps to create your keyring as it should!
Design custom keyring now
Need large quantity with a significant discount?
At Tunetoo, we are willing to offer the best quality of custom products in embroidery and printing. That is why, all of our marking technics and process of our personalised bags, tote bag are fully controlled right inside our workshop Tunetoo. That allows us to have the best expertise and handmade controle and finishes on embroidery, print, flex and flock. In our workshop, we have the technical capacity and expertise to meet your demand of 1 to thousands of products within just few days waiting and with very competitive prices.
%
Need large quantity with a significant discount?
Price decreases from 2 items and up to 75% savings.
Tunetoo offers you a creative platfom for custom clothing and accessories in quality embroidery and printing. Its user-friendly platform personalise your ideas and clothes the way you want it. In our workshop, we have the technical capacity and expertise to meet your demand of 1 to thousands of products within just few days waiting and with very competitive prices.
Quotation for t-shirts